0% finance available
You can pay in 3 instalments Or monthly payments spread over 12 months. Just checkout and select the klarna option To apply
We are manufacturers of teak garden furniture Rattan garden furniture ceramic tables And teak root dining tables we are a growing brand that offers high-quality furniture You may see are brand in your local garden center or local furniture shop or for sale online all our products are made to a high standard we constantly work to develop and make are furniture the leading products available with modern designs and good quality products.
When it comes to outdoor furniture, one material always stands out amongst the rest: teak. Teak wood is naturally resistant to moisture, rot, and decay, making it the perfect choice for any garden or patio. Here at Chelsea Home & Leisure Ltd, we have a wide range of beautiful teak furniture on sale, from tables and chairs to sofas and dining sets.
Our teak garden furniture is made from only the highest quality materials, ensuring that your furniture will last for years to come. Whether you're looking for a classic teak table and chairs set or something more modern like a rattan sofa set, we have something to suit every taste.
We also offer a great selection of rattan garden furniture, perfect for creating a chic and stylish outdoor space. Our rattan dining sets are perfect for entertaining guests, and our rattan sofas are ideal for relaxing in the sun.
Whatever your style, our teak and rattan furniture will help you create the perfect garden oasis. So why not take advantage of our sale today and find the perfect pieces for your home?
Indoor furniture refers to furniture that is specifically designed for use inside a home or other indoor space. There are many different types of indoor furniture, ranging from ceramic dining tables to teak root dining tables are  ceramic table range has a range of different colours from grey to white brown and many more we have ceramic round tables and rectangular extending dining tables these are made from a solid ceramic top this is a very strong material scratch resistant you can put hot items on top  without any issues a perfect choice for a usable stylish dining table      .
Latest trends and inspiration in Best wooden furniture.
[wp_show_posts id="4303"]
Read Our Blogs - Expert Tips & Advice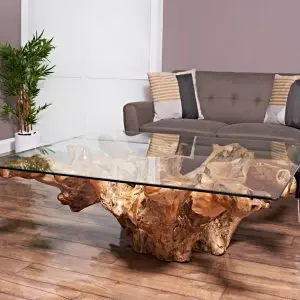 When it comes to adding a touch of natural beauty...
Read More